Thanks to its expertise in energy markets and its industrial projects know how, Solvay Energy Services offers renewable energy buyers and producers innovative and competitive solutions to access energy markets, while guaranteeing long term economic visibility.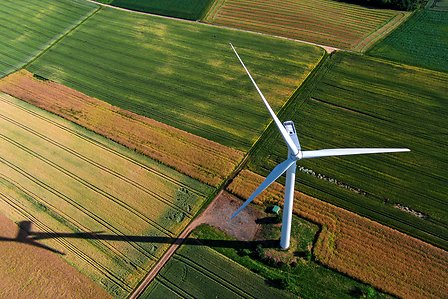 Aggregation of rewewable power

Since 2012, Solvay Energy Services along with its partner Green Access has enabled renewable power producers to valorize their production on markets in optimal conditions. Read more
Power Purchase Agreements (PPAs)
In 2017, SES and Orygeen partnered to offer a new solution for businesses: Power Purchase Agreements (PPA). PPAs are long-term purchase contracts of wind or solar renewable energy, signed directly between a consumer and an energy producer. PPAs have several advantages:
They allow the implementation of new projects for renewable energy production or the extension of production life of existing assets.

They increase the share of renewable energy in a company's energy mix and give access to a competitive source of energy with a fixed price on the long term (10 to 20 years).
By mobilizing our industrial and commercial expertise, we help you to define your needs and implement solutions to meet them.