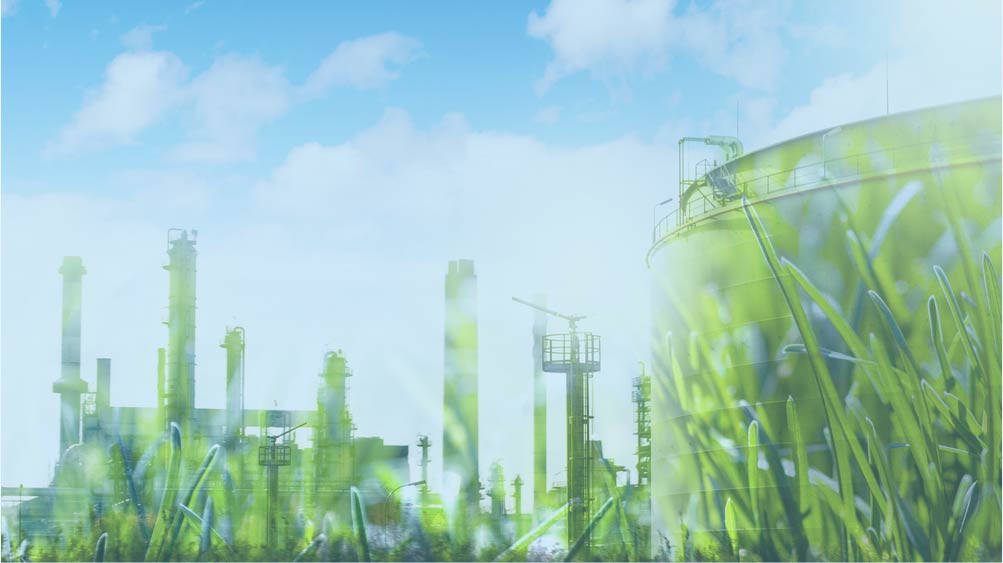 Green Gas
Solvay Energy Services facilitates your energy transition with its mix of innovative Green Gas solutions.
As a responsible and innovative energy operator, Solvay Energy Services incorporates gas from renewable origins - or "Green Gas" - into its portfolio of solutions, namely biomethane from the decomposition of agricultural, household or industrial waste. Chemically identical to natural gas, biomethane is directly injected into the natural gas transportation network.
Integrate biomethane into your energy mix thanks to guarantees of origin
Integrating biomethane into your energy mix is a strong indicator of your commitment to the energy transition. This is made possible by guarantees of origin: certificates that testify that a certain volume of biomethane has been injected into the network. 
Solvay Energy Services offers you the possibility to acquire guarantees of European origin and realize your decision to contribute to the energy transition. 
The carbon offset
Another way to contribute to the energy transition is offsetting CO2 emissions by buying carbon credits. 
A pioneer on the carbon market with Orbeo, Solvay Energy Services has a unique expertise in carbon offset mechanisms: our specialists help you build a strategy to offset your CO2 emissions linked to your natural gas consumption, through the direct purchase of carbon credits on the market.