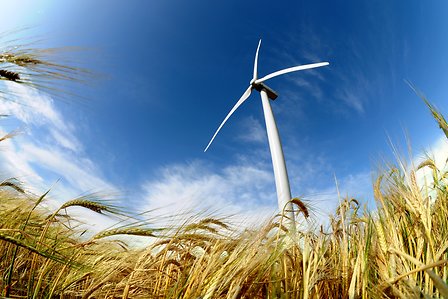 A guarantee of origin is a document associated to a certain volume of electricity produced from renewable production capacity. It certifies that this electricity is "green", i.e it comes from hydraulic, solar, wind production capacities or cogenerations.
A pioneer in the development of renewable energies, Solvay Energy Services offers consumers the possibility to integrate green electricity into their energy mix by providing them with guarantees of origin.
Buying guarantees of origins at Solvay Energy Services
Solvay Energy Services accompanies consumers who wish to integrate green electricity in their energy mix:
You can integrate guarantees of origin into your electric mix, whether Solvay Energy Services is your electricity supplier or not;

The purchase of guarantees of origins can be made at any time, according to your needs, over a given consumption period;

You choose the volume of guarantees of origin that you wish to acquire in a flexible and transparent way;

You choose where the guarantees of origin come from: France or other European countries.