Solvay Energy Services has been operating on European electricity markets since 2003. It implements flexible and competitive supply solutions using the industrial expertise of the Solvay Group. Since we are also consumers, we understand your needs and know how to meet them.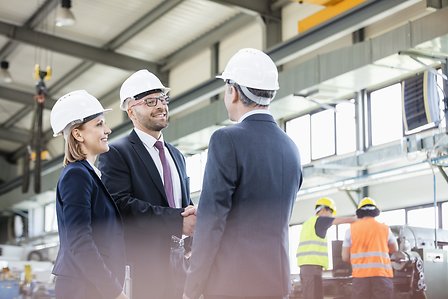 Power supply
We take charge of the supply to your remotely-metered or profiled site(s) starting at 5 GWh/year with a CART/CARD or any specific DSO's contract if need be, all depending on your needs and consumption projections. Our direct access to the wholesale sector allows us to provide optimum pricing for you.
Balancing
Do you have several suppliers? Our role as balancing operator for the electricity transmission network allows us to manage your balancing constraints: we continually adjust the supply to your actual and anticipated consumption.
Block Purchases/Sales
We offer you the possibility to buy power blocks on the wholesale markets at different times and different prices, allowing you to implement a portfolio strategy.
Capacity Guarantees
Our role as capacity portfolio manager gives you access to the capacity guarantees market in a flexible and competitive way, either through over-the-counter trading or auctions.
Guarantees of Origin
With our partner Green-Access, we provide green electricity purchasing solutions in the form of Guarantees of Origin generated through the production of renewable electricity facilities in France.
And more...
Direct access to our trading room to build optimised strategies
A team of specialists at your disposal to create custom-made plans
Regular information on markets and regulations evolutions
Specific programmes to optimize and benefit from your production capacities (self-consumption, load management)
A unique energy efficiency programme:

Solwatt®
A dedicated customer area :

my-SES