You are a Renewable Energy Producer
With more than five years of experience in aggregating electricity from renewable sources from different technologies, Solvay Energy Services and its partner Green-Access assist you in enhancing your production on the market in the best conditions.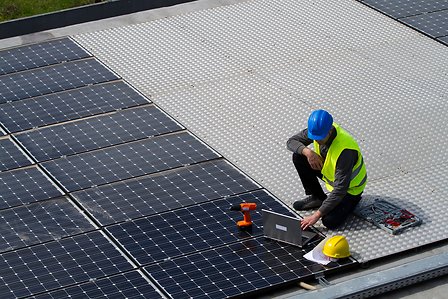 Your facility is not concerned by the Feed In Tariff (FIT) remuneration scheme any longer
To best benefit from your production, you can choose between selling at spot price or guaranteed fixed price sales, depending on market opportunities. This can be done in a few clicks only.

You are developing a new project which qualifies for a Feed in Premium (FIP) remuneration scheme

You can choose between a contract for a few years or one that covers the entire duration of the additional remuneration contract, with a price formula that is adjusted as much as possible to fit your financing plan.
In any event, our products and services are both simple and competitive: production marketing, certification and valorisation of Performance Guarantees and Guarantees of Origin, management of REMIT obligations or programming obligations... Solvay Energy Services takes care of everything efficiently and transparently.
Aggregation of hydropower productions
Solvay Energy Services aggregates the production of about 50 small hydropower plants in France, allowing producers to valorize their assets in a competitive and transparent manner.