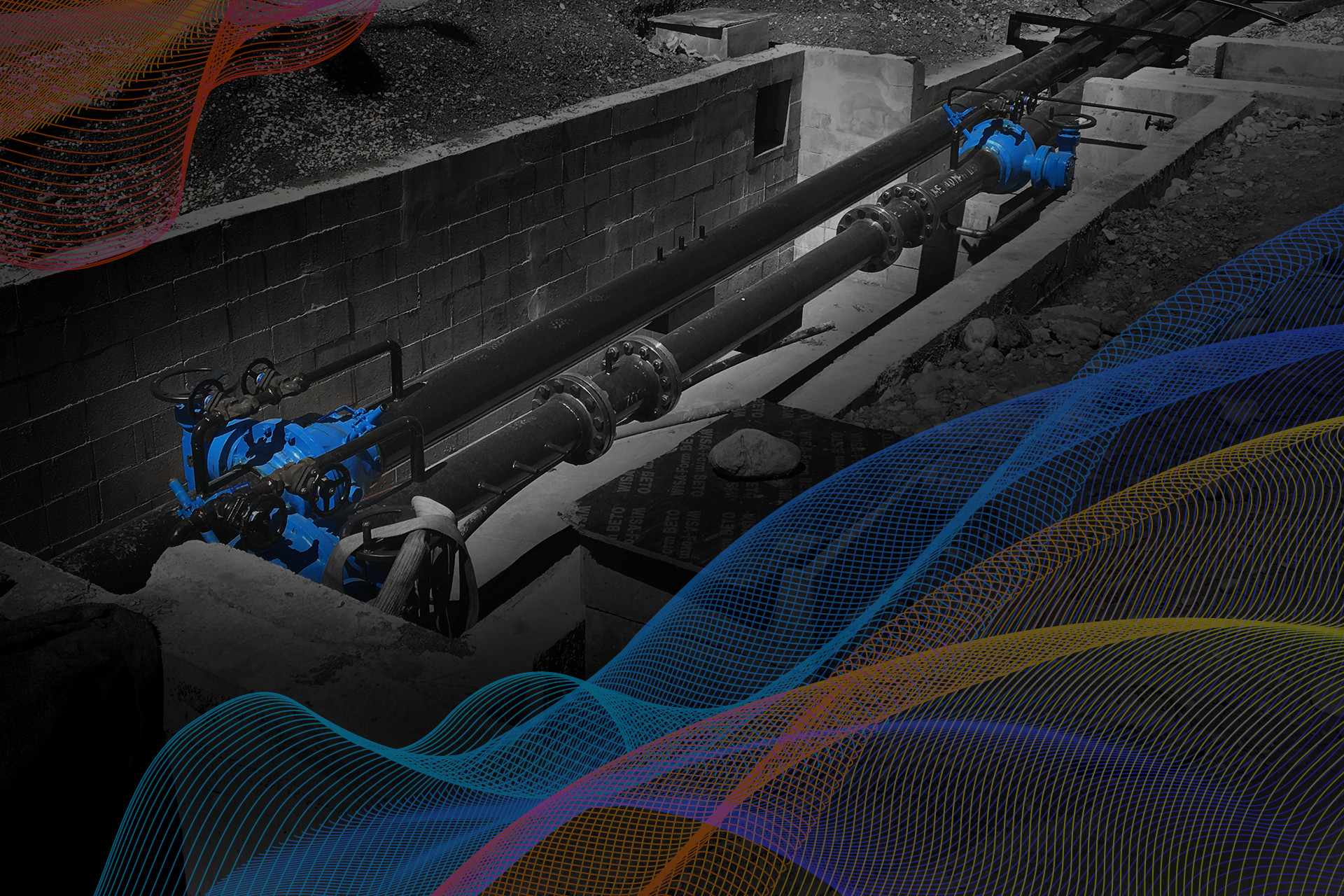 Solvay's urban energy partnership with Grenoble Metropolis creates a virtuous circle
 An innovative project is taking shape to connect the Pont-de-Claix chemical platform, where Solvay operates energy assets, to the urban heating network of the Grenoble Metropolis, France, creating a virtuous circle of renewable energy.
With the aim to optimize energy use and sustainability, Solvay Energy Services and the Grenoble - Alpes Métropole, the metropolis of Grenoble,  have teamed up in a unique power partnership where they will valorize part of the energy production of each partner. By connecting Solvay's Pont-de-Claix energy plant to the urban heating network through a 3 km-long pipeline, the Group can help boost the city's heating capacity by a synergistic production of thermal and electrical energy from its operations during winters and valorizing extra heat issued from the metropolis waste incinerator during summers, creating a win-win situation for all.
Public and private sector team up* for a powerful and virtuous energy circle
"With this project we can meet our same energy consumption requirements for our operations, while reducing greenhouse gas emissions, valorizing urban waste and providing electricity for the French national network in period of peak of demand," says Pascal Chalvon-Demersay, Solvay's Chief Sustainability Officer and President of Solvay Energy Services. "This is a great demonstration of the spirit of innovation at Solvay and of the power of public-private partnerships in the pursuit of a common objective: a sustainable development."
Through the project, Solvay will supply energy for the urban heating network of Grenoble metropolis and the French electricity grid to tap into during peak periods. At the same time, this will ensure Solvay's energy production assets are sustainable by creating value from the excess output, while also supporting the Group's own goal to reduce the greenhouse intensity of its operations by 40% between 2014 and 2025.
A strategy to handle the peak supply of energy in winter and the valorization of surplus production in summer
In winter, when demand for heating is higher, Solvay will use its energy assets to provide supplementary heating energy to the urban network, especially during peak periods (in the morning and early evening). This heat is produced from hydrogen, a byproduct of the chemical platform, as well as natural gas, allowing the city to avoid turning to fuel boilers activated for its peak needs.
In summer, the roles are reversed, and the city's surplus heat produced by the waste incinerator is redirected to Solvay assets to power Pont-de-Claix chemical plant operations. By replacing heat that was previously produced from natural gas with a renewable source, Solvay is able to make great strides in its efforts to reduce its environmental impact .
*We would like to thank all the partners involved in this initiative along with Solvay: the  Grenoble Alpes Metropole, the  CCIAG  (la Compagnie de Chauffage Intercommunale de l'Agglomération Grenobloise) and the ADEME (L'Agence de l'environnement et de la maîtrise de l'énergie).